Introduction of Peristaltic Pump Hose
The peristaltic pump hose is a kind of special hose used for peristaltic pump. Unlike ordinary hoses, peristaltic pump hoses have very high requirements in terms of fatigue resistance and corrosion resistance. For peristaltic pumps, it is the most important consumable. The quality of the hose directly determines the performance and life of the peristaltic pump.
As one of the very few manufacturers in China capable of manufacturing both peristaltic pumps and pump hoses, SeFluid not only manufactures hoses for our own pumps, but also professionally customizes various replacement hoses for many other brands of peristaltic pumps . While saving a lot of cost for users, it also helps customers realize the maximum optimization of peristaltic pump performance and economic benefits.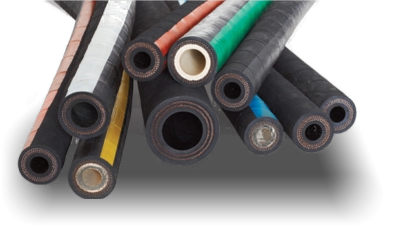 Principle of Peristaltic Pump Hose
A peristaltic pump hose usually consists of three layers: an inner layer, a reinforcement layer and an outer layer. The inner layer is mainly responsible for contacting and pumping various fluids. According to the characteristic requirements of the fluid, the material of the inner layer can be different, such as corrosion-resistant material, oil-resistant material, high-temperature resistant material and food-grade material, etc. The middle layer is mainly composed of 4-8 layers of polymer woven mesh structure and natural rubber, and the outer layer is generally produced by wear-resistant natural rubber.
When the peristaltic pump is working, the rotor keeps crushing the hose (up to 90 revolutions per minute). Under such working condition, a general hose without an intermediate reinforcement layer will soon rupture and leak. Therefore, the performance and life of the intermediate layer determine the life of the entire peristaltic pump hose is very important. Furthermore, the material, weaving method and number of layers of the braid are crucial to the life of the middle layer of a hose.
Material of Peristaltic Pump Hose
Based on actual physical and chemical characteristics of pumped fluids, the inner layer of a peristaltic pump hose may be different accordingly. Below are the most popular material types and its advantages:
Good on abrasion resistance. General resistance to diluted acid and alcohol.
Max. Fluid Temp.: 80 ℃
Min. Fluid Temp.: -20 ℃
Good resistance to oils, greases, alkalis and detergents
Max. Fluid Temp.: 80 ℃
Min. Fluid Temp.: -10 ℃
Excellent resistance to ketones, alcohols and concentrated acids.
Max. Fluid Temp.: 90 ℃
Min. Fluid Temp.: -10 ℃
Super chemical resistance to highly concentrated acids bases.
Max. Fluid Temp.: 80 ℃
Min. Fluid Temp.: -10 ℃
Outstanding resistance to highly concentrated acids and alkalis.
Max. Fluid Temp.: 80 ℃
Min. Fluid Temp.: -10 ℃
Highly pure rubber, good abrasion resistance, ideal for food production.
Max. Fluid Temp.: 80 ℃
Min. Fluid Temp.: -20 ℃
We also produce replacement hoses for users of other peristaltic pump brands
Over the years, because of our independent hose production capacity, in addition to producing hoses for our own brand peristaltic pumps, we also customize and produce replacement hoses with various specifications for users of many other peristaltic pump brands. Users only need to tell us the inner diameter, outer diameter, length and material requirements of the hose. The advantages of replacement peristaltic pump hose we produce are mainly reflected in the following aspects:
In order to save cost, many other hose manufacturers use inferior rubber or synthetic rubber to make hoses, but each hose of SeFluid is processed from high-purity natural rubber to ensure that our peristaltic pump hoses Has good wear resistance, corrosion resistance and fatigue resistance.
We use high-strength polymer fibers as the reinforced braid material; at the same time, we use computers to conduct stress and fatigue tests to simulate the best weaving form to maximize the life of a single hose. Additionally, all of our hoses have at least 6 layers of braid reinforcement for longer hose life.
After the production of the hose is completed, we use high-precision machine tools to cut and round the surface of the hose, so that our hose can better fit different brands of peristaltic pumps.
We can manufacture replacement hoses for peristaltic pump brands (including but not limited to) such as SPX, Watson-Marlow, Albin, Verder, Ragazzini, ProMinent, etc.

No 10, Jinhai Rd, Hefei, China 201400
Phone: +86 156 6910 1862
Fax: +86 551 5843 6163
sales@sefluid.com